In the last few weeks we've been adding the final art touches to the island. Now that we have all the content locked down, Deanna, one of the architects,  is reviewing all the structures we created and make sure they are as correct as possible. Even though they previously designed the buildings and we implemented them, there have been many revisions and tweaks  for gameplay that caused deviations from the original concepts, and in some cases, we just had to make stuff up with  the best of our knowledge without ever having the 
Architect Seal Of Approval™
Here is an example, a set of stairs added to a roof structure: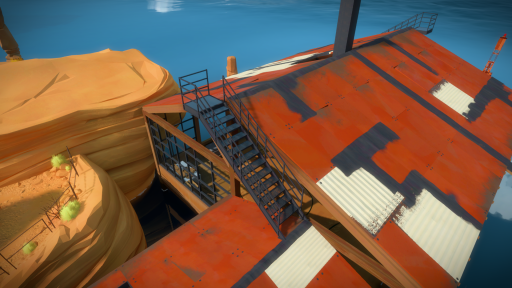 It looks ok, but looking close up you can see how flimsy the roof attachment is: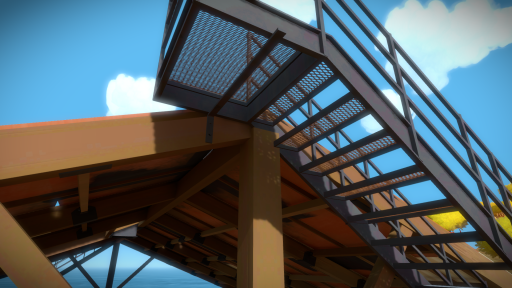 Or the way the railings are assembled together: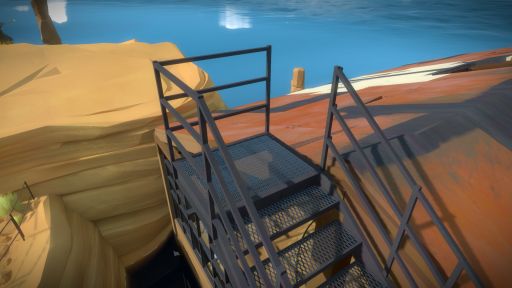 Deanna showed us that it would make more sense to extend the main roof support to accommodate for the stairs: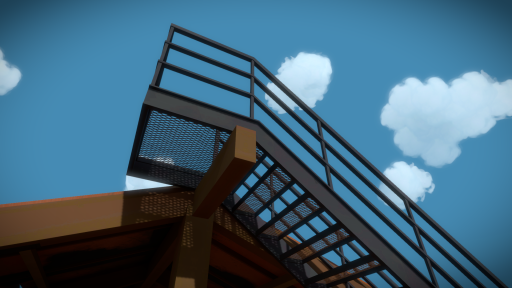 An in the case of the railings, to do a better job showing the assembled pieces, removing the awkward intersections: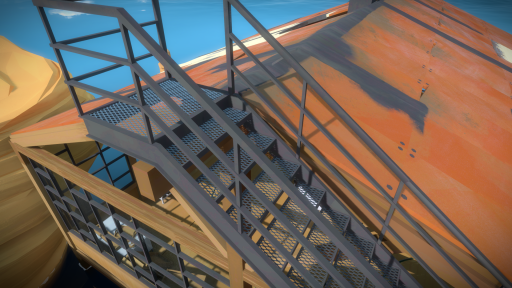 Another example is this stone wall door frame. It lacks any assembly detail for its size, making it feel it was made from one single gigantic piece of stone: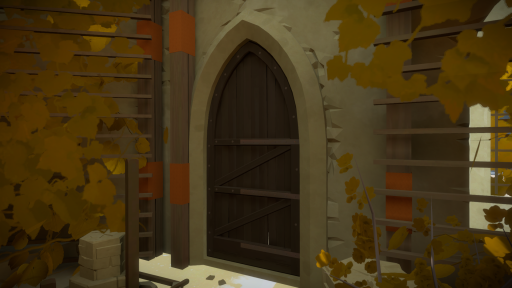 And here is the revised version: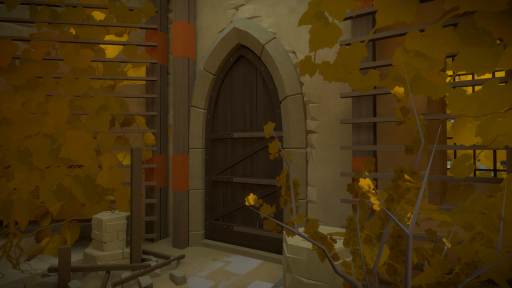 Another type of issue is how two different surfaces meet. The more detailed the island gets, the more these stand out as incomplete. As an example, the way this wood structure connects with the floor: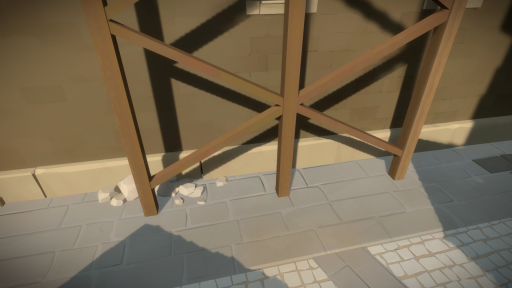 And after the revision: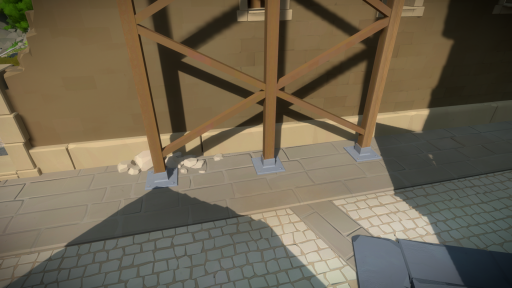 Some of this work might seem minute but it really makes the whole environment feel more grounded, adding a lot to the experience!