We are in full bug extermination mode.
A few months ago, only a few of Jon's friends were playing the game and checking for major problems, but now we have Francis as a game tester, and we have an other guy starting later this month as a tester too. With someone testing the game full time, the bugs are really piling up. This is great because we are getting the game in shape for release, but it's also wearing us down a bit because it's non-creative, discouraging work, since for every bug we solve there are usually more that appear on our list.
There are many different kinds of bugs, some really major and a ton of minor things that can be solved fairly quickly. We are finding errors of all sorts, in lightmaps, shadows, collision, grass planting, reflections, mesh placement, modeling, materials, sound, etc. Not to mention a bunch of weird things that sometimes take a while to track down. We also have to check the game in High, Medium and Low quality, because different errors can happen at the different settings.
The biggest bugs involve spoilers, since they are usually finicky and gameplay related, so I can't share those, but here are some minor ones that wouldn't generally take too long to fix:
-Here we have a bit of collision randomly hanging out in the desert. If you tried to walk through it, you would be blocked and have no idea why. Things like this were really difficult to find, until Casey added some tools to visualize the collision: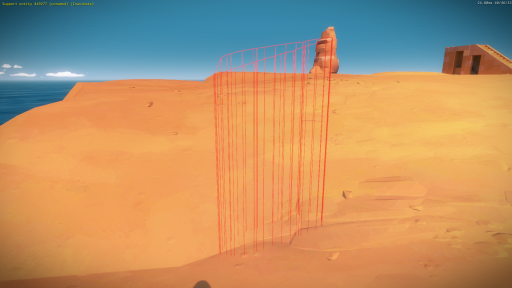 -Sometimes, we just get bugs of areas that look unfinished, or wrong, like this corner over here. Francis is supposed to tell us not only about serious errors, but also notify us about things that generally feel wrong to him as a player. By fixing these areas, we hopefully get rid of some potential immersion breaking moments.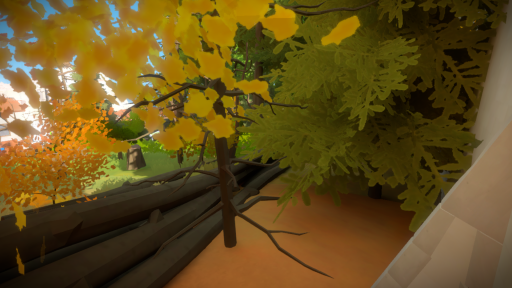 -In this shot, some of the little modular rocks were not receiving any sunlight: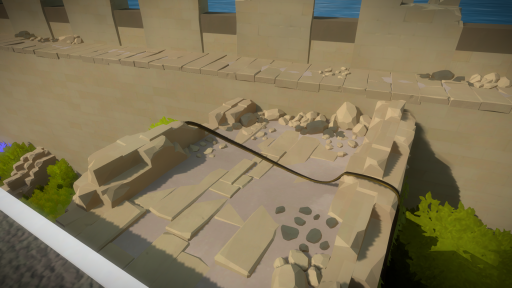 -And here we have two separate bugs, the turret that is getting black lightmaps, and an open rock mesh below:
-This is a shot of the player being able to walk into a rock, and seeing through it: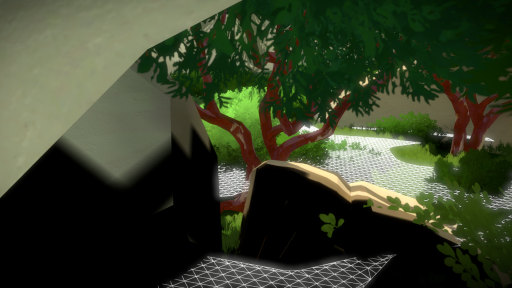 -This is a pretty one, some error with the clusters of the modular catwalk meshes: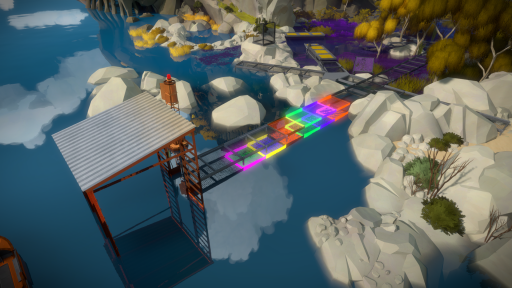 -There are tons of cases where the grass is clipping through things: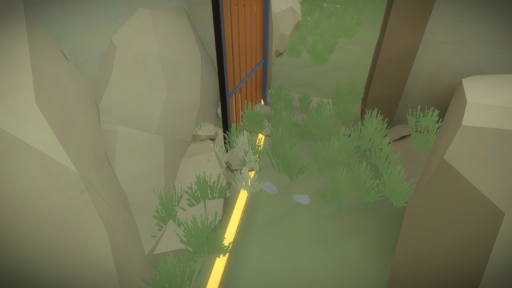 -And little lightmap errors that mean there is a back-facing triangle somewhere in the mesh: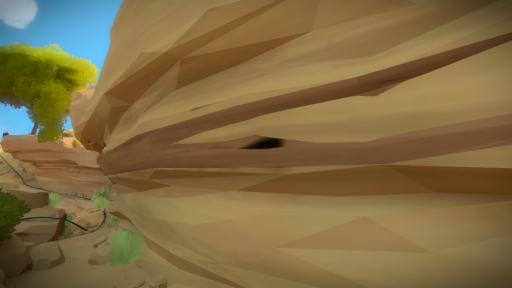 -In this area the dynamic lights create some really ugly shadows: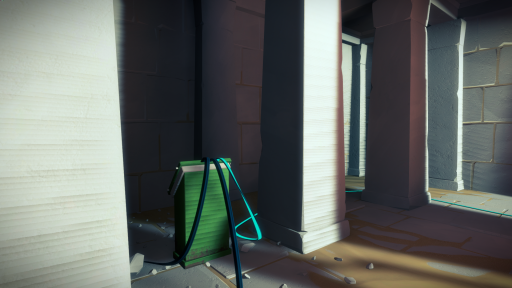 -And finally, the bug that haunted us for at least a year, the giant colorful grass bug. It would happen almost always when replanting grass, and would not disappear until you restarted the game. Insanely large, colorful versions of the grass would appear and wave in the wind, blocking you from doing anything. Still not sure if we ever figured this one out: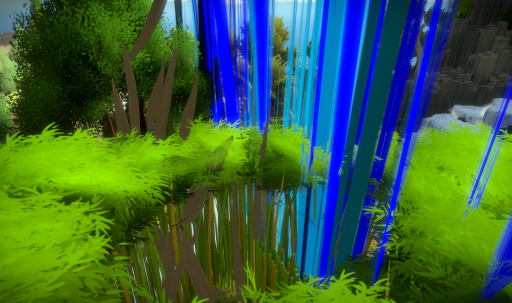 These are only a tiny sliver of all the different kinds of things that we run into while testing the game. It's a huge island and a lot of things can go wrong, so to make sure we ship a great game, we have to do a really thorough job. However, this and some optimization is pretty much all that's left to do!
And now, here is a bonus a picture of Jon doing something weird with a tape measure taped to a mug: