As mentioned in the previous couple of updates, we are starting to take steps toward establishing the visual style of the game. This past week while I was on vacation, Shannon did a bunch of world editing, with the primary goal being to draft out a few areas of the world that have different color schemes, as concepted in this post. Here's how the island looks with all the new trees, rocks, etc added: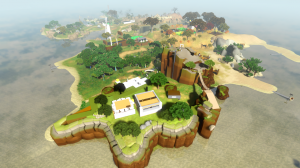 Much denser and more visually interesting; it's starting to look like maybe a good game!
Here are some close-ups of different areas now.
Autumnal: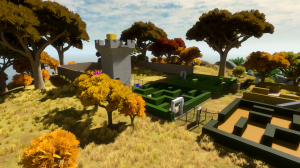 Desert: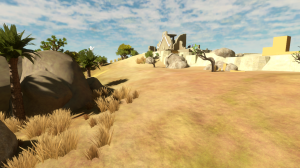 Foresty (there is a lightmapping problem on some of these trees so they are brighter than they should be!):