It's now been over 5 months since I joined The Witness team as an artist and I would like to share a bit of my experience on the project coming from a "big studio" as well as the most recent work I've done.
Just before I left my last job I was working as a Lead/Art Director on a marketing driven project focused on selling as many units as possible. On one side I had high level decisions being made by stockholders whose focus is on turning a profit while on the other side there was the development team who truly believed they would be able to make a good game.
Also I was surrounded by schedules, performance reviews, hierarchical titles, producers, human resources, bonus system and all the other corporate systems that eventually dilute the organic process of doing something creative. While I understand the logic behind it I  realized that is not the reason why I joined the video games industry and that something wasn't right.
Now, after these few months, the answers for these questions became clear. Its all based on trust. In this project, all the decisions we arrive at are very organic. Jonathan has a very clear vision of what he wants and the fact that we can see it and believe in it makes it extremely logical and simple.
Our passion for what we do (and what we would probably be doing on our free time if we weren't being paid for it) gets distilled directly into the game in a very rewarding process.How much and how we give it depends entirely on us and that creates a natural challenge and pressure that most AAA companies cannot provide.
This trust leads to respect and it creates a very unique work environment. This is something that I've never seen with all the project management, task scheduling and scrum meetings that try to fix an inherently broken game. I don't think video games can be produced like an assembly line, at least not games that have something meaningful to say, and I'm glad that I found people that are doing it the right way.
All this may sound trivial but probably 90% of the game developers that I know will understand how big of an issue this is. I still believe big companies can change their ways and make the same profit if not more, but it has to start from the bottom, the people who are hard at work making the games.
As for the second part, I would like to share what we have been trying to do with the many island panels. As you might already know the player has to solve different puzzles using these panel interfaces scattered around the island.
I started my research by looking at what materials they could be made of, what technology they would use and how they would be assembled and how all this could relate with the different areas and narrative of the game.
This first set of images shows some proposals of how the panel screens could possibly look. I tried not to focus so much on the gameplay but more on ideas that could lead to further discussions among the team.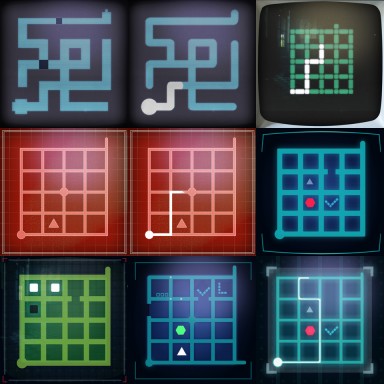 After some solid feedback and a couple of art meetings I was able to understand what was working or not and decided to do a new set of proposals. Also this time I tried to focus on the more technical aspect of getting these panels to work in the game and if the effort we would have to put into them would be worthwhile.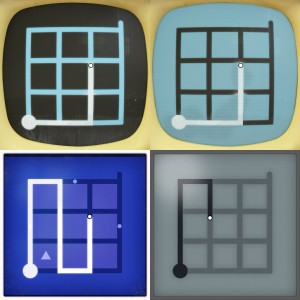 The same amount of work went into the structure of the panels and how they would be assembled. This time, working with the architects gave valuable input into understanding how they would actually be built in the environment and the amount of work required. On this image you can see a screen capture of several prototypes before being tested ingame.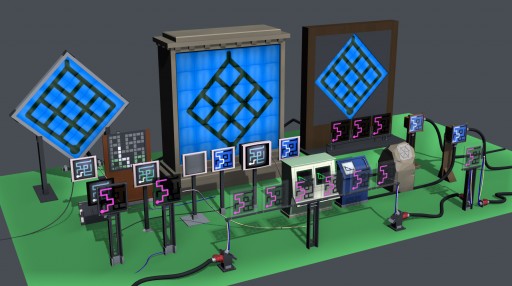 These are usually modelled very fast with just base colors so I can do several iterations until I find something that I'm happy with.
And finally here is how some of them are looking in-game. They are still in concept but by placing them in the correct context makes it a lot easier to understand what is working or not.