We've done a first pass at changing the shape of the island terrain, and here's the result: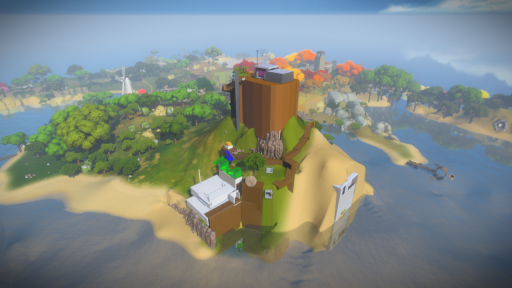 The changes are a little bit drastic in some spots, but overall not as drastic as I had expected. I had been worried about some issues in the natural flow of where players would naturally end up going, especially early in the game. It turns out we were able to solve these without changing too much. So between last island update and this one, for the most part, some areas were moved laterally or expanded, and some new elevation changes were introduced, but areas were not shuffled around; they are all more-or-less in the same place with relation to each other. So for the most part, things are converging, which is a good sign.
And, oh yeah, we are making that mountain a lot bigger. It is the messiest part of the island right now, and has been for a while. There are still a few things gameplay-wise to figure out here, then it will start to come together. My biggest questions in the area have to do with that white building near the bottom of the image; the puzzles inside that building will determine its overall structure, which will determine how it is worked into the surrounding terrain of the mountain. We have some proposals from the architects on what this building will look like, but it is waiting on me to finish the puzzle design.
Because we haven't done it in a while, here's the island from a different angle: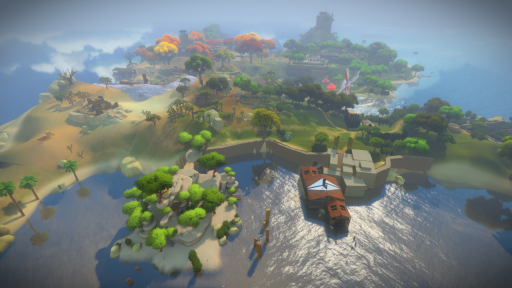 The current puzzle count for the whole game is 450.