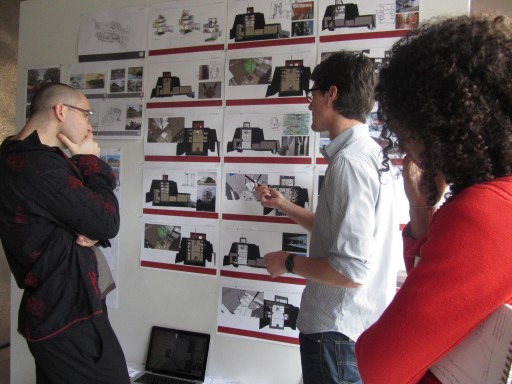 Every week we have a meeting with the architects where we plan the structures and landscapes on the island. Most of the week, the architects are generally off thinking about this stuff while we are building the game. During the weekly meeting we get together, talk about what concepts the architects have come up with, figure out how those might integrate with the game, make decisions about which ones to pursue, and iterate in detail on concepts we have already decided to pursue.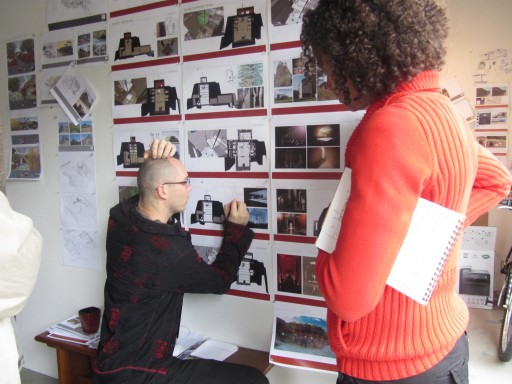 A while back we took some photos of this meeting, so I figured it would be fun to post them.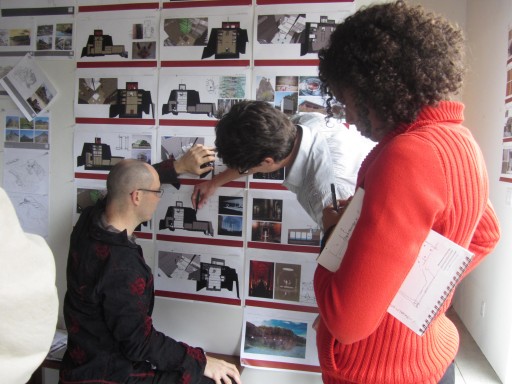 Here we are looking at a number of different possibilities for one of the areas in the game. I had already done the gameplay design, so we had a working location that was built out of blocky programmer stuff (if you see blocky things in the island update screenshots, it was something like that). So we knew the general shape of what we were trying to build and how it had to behave; the architects started with that and made proposals about what the location might be like in terms of its basic construction.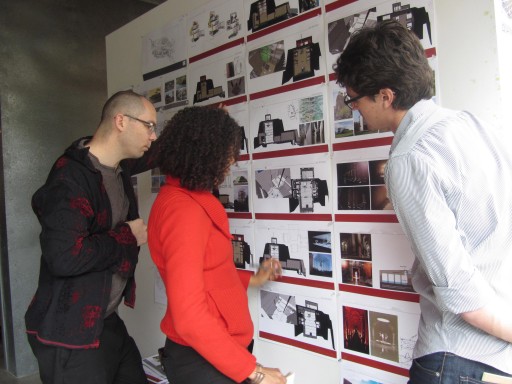 We chose one of these ideas and iterated on it a while. Other concerns, having to do with the overall layout of elements on the island, then caused us to change the size and shape of this location; once we had done this, the original design was felt to be a bit weak at the new size and shape, so we went back and heavily modified the concept. Only this past week have we converged on the final design and gotten a good first approximation into the game in a playable way. It's pretty cool.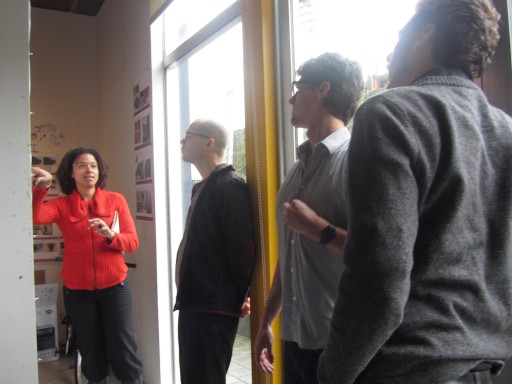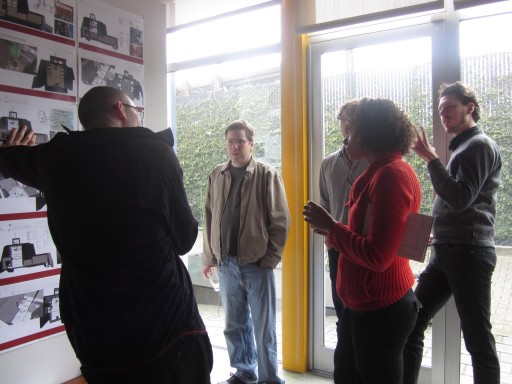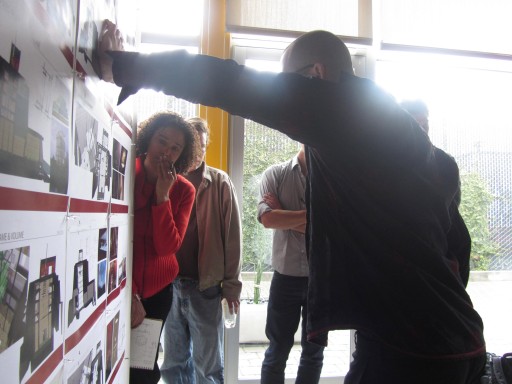 Because we're working on a lot of things at once, we usually talk about a few different locations that are at different stages of development. At this particular meeting we were also looking at some early concepts of the visual design and modeling of the area where you start the game: