Last night I put together a test build of The Witness for Steam. I'd been wanting to do this for a while, but the game's ability to run in full-release mode had been broken for a while. From day to day, we run the game with unpackaged data files, because we change them a lot. For a release you generally want to pack them together.
We finally got that working well enough; here's me getting ready to download the game on Steam: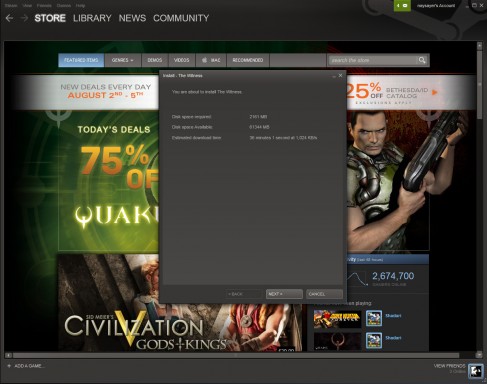 And here I am after having launched the game: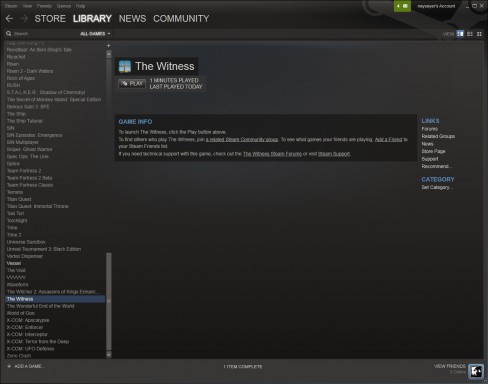 I don't want people out there to get too excited about these screenshots: this does not mean the game is close to release. You wouldn't want to play it right now. But this will help us a lot when it comes to getting the game out to playtesters and keeping it updated.
For actually shipping our game off to Steam, we are using the new version of the Steam developer tools, and they are really good. The old stuff (which I had used for Braid) was serviceable but had a lot of undesirable things going on. The new stuff is exactly what you want: you write a couple of very small and easy to read config files, then you run a command and it uploads your game. This process is now fully-automated, which means developers can modify their game and push changes out to users faster and with less hassle than with any other online distribution service. (It is basically as fast as if you host the game yourself).