Can it be that we haven't posted an island snapshot since January 3rd?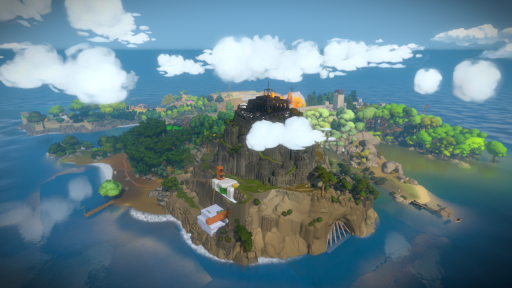 Well, you got a pretty good look at the island in the trailer we recently released in conjunction with the PlayStation 4 announcement. That version has a lot of new modeling compared to the January snapshot, because we were working on the trailer pretty hard. But some new modeling has happened since then, and there are some subtle but nice things to see here.
Since someone is going to ask: The current puzzle count is 499.