Since we have only one week to get the entry area ready before E3 I was thinking it could be interesting to have a post at the end of each day to show how we are progressing.
It will balance out the high programming post count we've had the past few days and hopefully show a bit of how the art team works!
Last week, as you could see from previous screenshot, we got  a rough layout of the area in the engine and tried to find answers to any remaining issues.
Today the goal was to sort out the design  and navigation of the main entrance and the small towers.
This is one of my first mockups that didn't look quite right.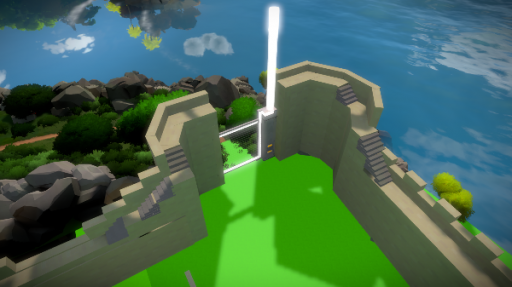 The architects took a look at it and provided some 3d models of how castle stairs are usually assembled as well as sketches of how it should look:
After, I tried to figure out the details from references and what "pieces" I would need to build the structure.
Two years ago I went for vacations in Portugal and tried to see some castles. One of them in Guimaraes struck me as very similar to the entry yard. I made sure I got some pictures and now they are proving to be useful with angles that would be hard to get from online research.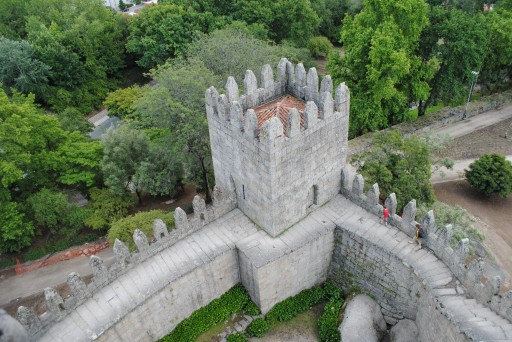 Here is the current result using different modular stairs/floor/battlement pieces: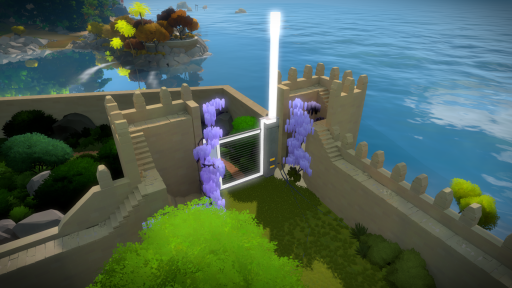 And the current overall look by the end of today:
Tomorrow I'll be tackling  the rest of the exterior walls and the 3 other towers.