E3 is happening in under two weeks, so what better thing to do than to completely destroy the part of the game everyone at E3 will play, and rebuild it from scratch in very limited time?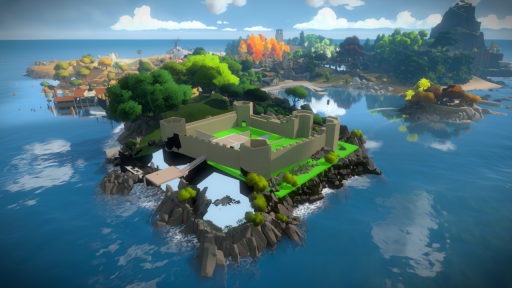 This is of course a very crude mockup of what the new starting area will be. It's smaller than the old one and should work a little better play-wise. We have yet to reshape the terrain around it, so there are huge holes. Our deadline to have this area fully rebuilt is the 6th of June!
Current puzzle count is 627.