Getting close to the end of the week.
Most of the key detail has been added to the walls and I feel, if we had to send this build to E3, it wouldn't be terrible.
We managed to get in some really nice framing details that I won't spoil here but I'm sure players will appreciate them!
Here is a shot showing the ruined walls work.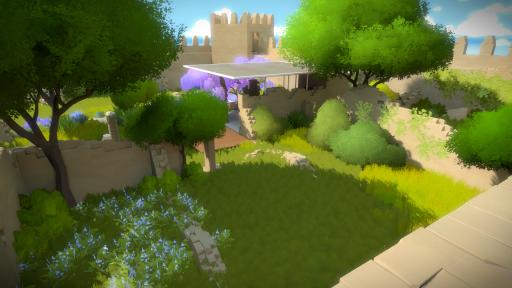 Tomorrow I'll make sure I walk around a lot to hunt down any major issues, get the overall color vibe (mostly get more variation on the walls) and any extra details.
Orsi's Vegetation Update:
To give a little variation to the post today, I thought I would include some things I have been working on as well. While Luis had been working on the structures around the entry yard, I have been placing the vegetation and cables, and re-working some puzzle related things. Laying out the vegetation early on was important to give the place a sense of scale and to get the overall vibe of the place. I am very happy we got an other chance to re-do all of it, because I think it turned out much more magical this time around: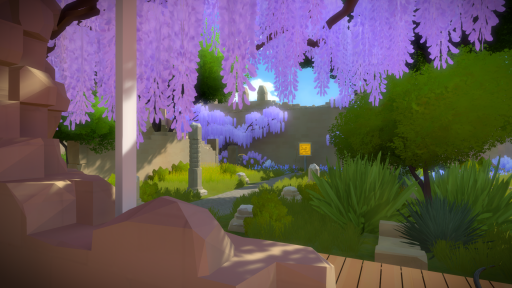 Even though it's a much smaller area than it used to be before, I used a different combination of plants in different areas, so people would be less likely to get lost: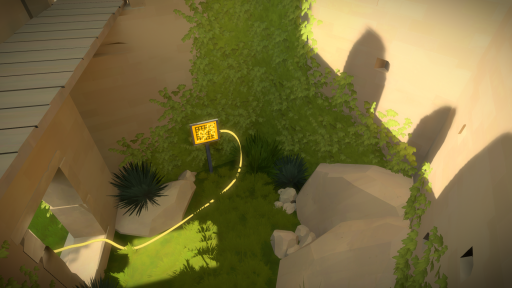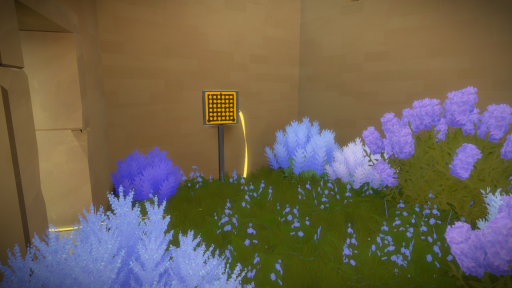 I still have polish to do, to match everything to the walls Luis finalizes tomorrow, and then we should be ready for E3!