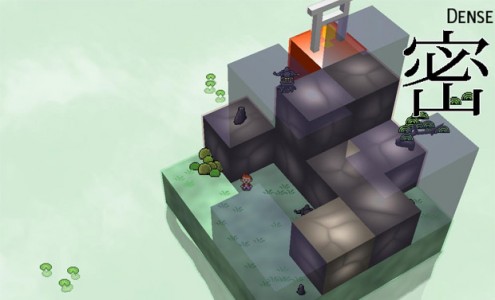 Miegakure, by Marc ten Bosch, is a puzzle game where you travel through four-dimensional space (and manipulate objects in that space). I was privileged to play an early version in 2009; just this week I got to play the most recent version, and it is coming along tremendously. It is my Game of the Year, though it is unlikely to be released this year. I find it easy to think of Miegakure as one of the great puzzle games of all time.
If I can be said to have an agenda in game design, it has something to do with mind-expansion.  Because of that, I very much appreciate it when other designers make games with that kind of intention.  Games that are truly mind-expanding are very rare and very difficult to make, but this is one of them.
Keep an eye out for this game, and when it comes out, play it.  Since it will be a while before release, so there's no demo available.


Here's an introduction to the game.
Here's an interview Marc did with Gamasutra with further details.
To keep up with news on the game, you can subscribe to Marc's blog.