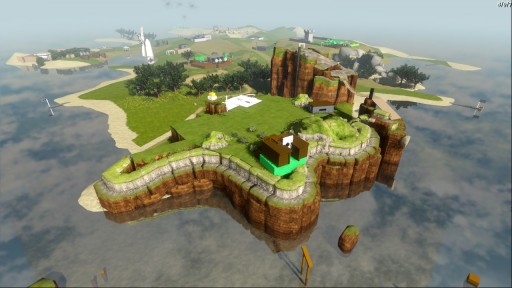 The past week has been a very productive time in terms of world-building. The island has been shrunk further, with several of the locations that used to be further to the right moved inward. The white-walled location from last time used to be a standalone structure, but is now built into the side of that plateau nearest the camera, and has a new structure next to it. One of the prominent garden areas has been redesigned; you may notice it a bit to the left of the center of the map. On top of all this, a new underground area has been added, and I really like some of the puzzles in there.
When the new area gets finished gameplay-wise I will post some shots of that.
Up next: adding more puzzles!