Lately we started thinking about making the game look better, finally. Ignacio has been working on some graphical effects to this end (though he's been putting forth a lot of effort on performance as well). Here are a few things he's been working on: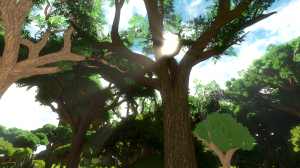 Sun beams. These are accomplished with a radial blur centered on the sun, during postprocessing. The nice thing about this effect is how dynamic it is -- as you walk beneath the trees, the shape and intensity of the beams are changing all the time.
Due to the way the effect works, sometimes beams are drawn that are a little bit unphysical. You probably have to be looking closely to see that, but I am a little bit uncomfortable with it given that the game is all about the opposite of that. We'll see how this evolves. We've been talking about augmenting this with other effects.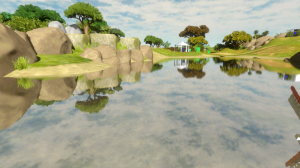 A revised water reflection effect.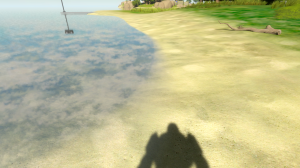 Softening of the shoreline, so that it doesn't look like one big alpha-blended water polygon intersecting the ground.
Here's what the island looks like now: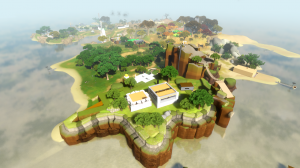 It's fun to look at this compared to another shot of the island, say, from about a year ago: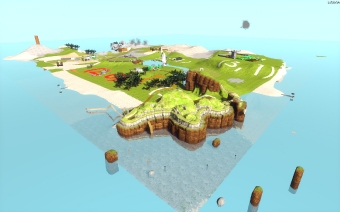 The current puzzle count is 328.