I've been trying to refine the trees to look better, and I'm fairly happy with the results so far. All too often, game trees are using many tricks to make em look good. Because of that, the geometry often looks like a mess (unless it's really high poly). One thing I tried to do is make the basic geometry look fairly good, so that the lightmap would make the tree look nice without just revealing ugly basic geometry.
Here's some screenshots I just took. Here is a group of trees without a lightmap. As you can see, the underside looks pretty flat and boring, and it's hard to see which limbs are in front of others.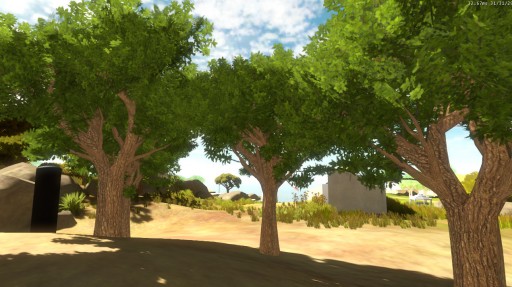 Here's the lightmap just by itself. While you can see a few lighting artifacts (like where the cross trees cross), overall the trees look pretty good even without diffuse textures.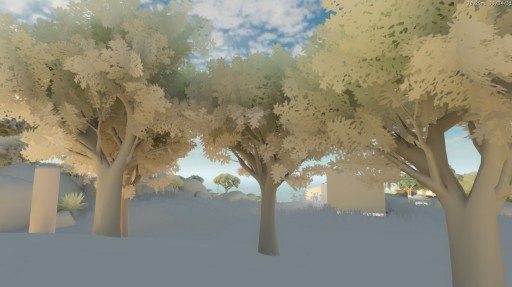 And here's the final. As you can see, the underside has a lot more definition to it.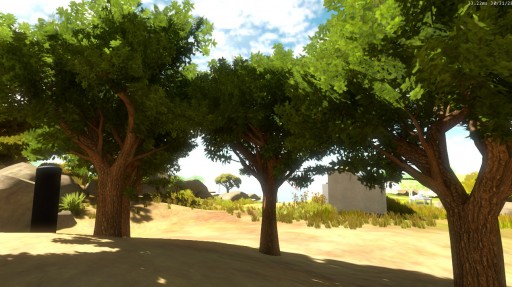 Once I get some LOD's I like, I'll write up another update.