Here's how things are looking now: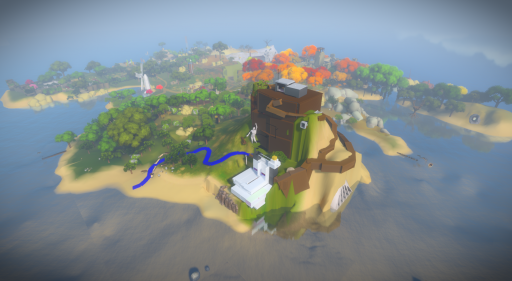 In a strange twist of fate, the corner of the island that I chose long ago to be closest to the camera is the place that has taken longest to develop. As you can see, we are continually modifying this area but it's still in a very rough state. Most other areas of the island are further along.
Lately I have been doing a little bit of playtesting and high-concept discussion (more on this later in the week). I've also been doing more work on the endgame. The modelers have been cranking away at making areas look better. I think we have another engine technology posting coming down the pipe.