It's been a long time since the last posting! Time flies.
Normally I would post an Island Snapshot, but the viewpoint we have been using for Island Snapshots is a little bit unfortunate lately, since the main thing taking up the view is the mountain, which is an area we haven't worked on modeling-wise lately. (It is a big area so we are going to do a concentrated push on it in a little bit, when some other things get locked down.)
So, here are some screenshots of other stuff we have been working on lately. Both areas are in progress and will look better than this in the final game!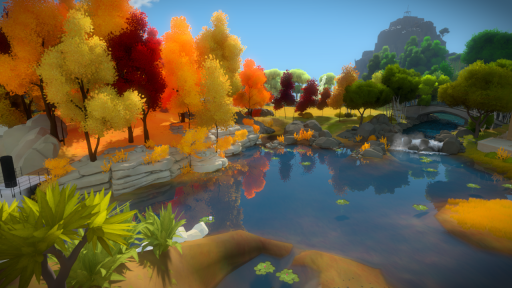 A lake that's central to the island...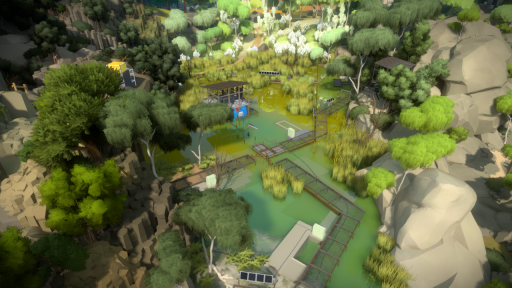 A swampy area with light buildings and walkways. The vegetation you see here is temporary! But I am happy we are finally starting to work on this area; if you look at it in the trailer, for example, it's obviously very much more temporary.