Sony had an event today at their offices in Foster City to give the press some hands-on time with upcoming games running on the PlayStation 4.
The Witness was among the games being shown! We were the only third-party game there. Also shown were a whole lot of Killzone: Shadow Fall, Knack, PS4 versions of Sound Shapes and Flower, and Resogun.
I did some interviews and talked to a number of press people who are very interested in The Witness. I also took some photos.
Brad from Giant Bomb playing The Witness: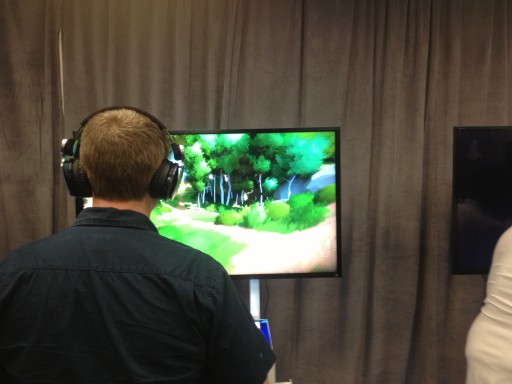 The room we were in:
Flower at 1080p and 60Hz, with the new, more-sensitive controller, feels nice to play: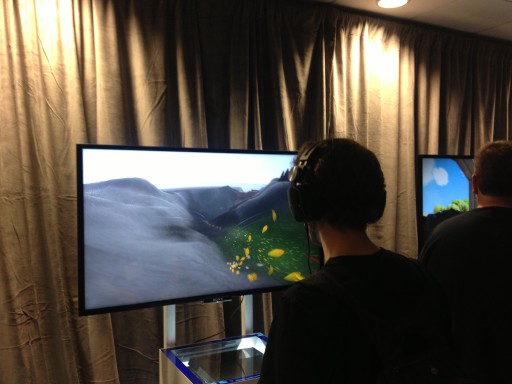 Sound Shapes: