A lot of people have been asking about the price, so: The price of the game on both Steam and PSN will be $39.99 / €36.99 / £29.99.
A lot of people have been asking about preorders too. Preorders will go live on Steam and the Humble Store (and on this web site) today at noon PST. Unfortunately we won't have preorders on PSN, because apparently developers have to set those up months in advance and we didn't know that!
The preorders are regular price! They contain an amazing bonus pack-in: the warm fuzzy feeling that you have pre-ordered the game. (And that's all). So it's exactly the same as buying the game at launch, except earlier.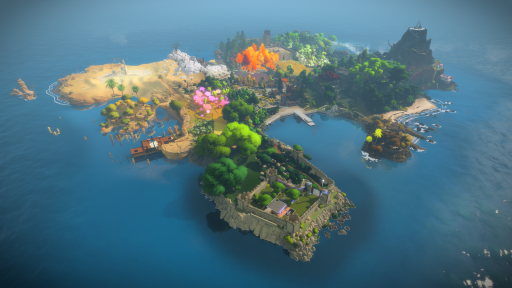 If you buy from the Humble Store, 10% of the price goes to the Against Malaria Foundation. For a lot of us in developed nations, malaria seems like a far-away thing that you only think about when you go on a really adventurous trip, but in many parts of the world it's a serious problem. The good news is that we are making great progress in reducing incidence of malaria, see this report:
The Against Malaria Foundation is rated one of the most cost-effective charities in the world by both Giving What We Can and Givewell, two organizations focused on ensuring that charitable donations do maximum good in the world. Giving What We Can has a good high-level description of the philosophy behind this movement.