It's been a while since we did one of these: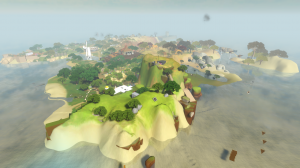 The current puzzle count is 350.
Some parts of the island are pretty messed up in this screenshot. For the press tour, we made sure the whole game was more-or-less solid and playable. Just after that, though, we were free to tear things apart, move things around, change the sizes of areas, add new areas, and all that. We're still in the middle of that process and not everything has been made playable again.